Meet Our Team
Dr Christopher Vandeloo (Chiropractor)


BSc (Biomed), B. Comp Med (Chiro), M. Clinical Chiropractic (RMIT)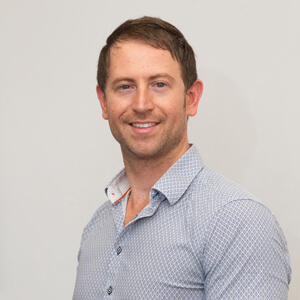 Dr Vandeloo is the Director of Inline Health Chiropractic. Before becoming a chiropractor, Dr Chris worked as a medical scientist for five years where he developed a very outcome based, research driven perspective on healthcare. Growing up, he experienced various orthopaedic conditions and suffered many injuries playing sports at a high level this combined with his compassionate and empathic nature resulted in him pursuing a career as a healthcare practitioner. After graduating from St Bernard's College of Essendon in 2003, Dr Chris went on to complete both Bachelor degrees and his Masters at the Royal Melbourne Institute of Technology (RMIT) in 2007, 2009 and 2011. Dr Chris spent his first 12 months of practice working in Wangaratta, Benalla and Corowa before returning to Melbourne.
Read more about Dr Christopher Vandeloo.
A Unique Perspective on Patient Care
Through chiropractic care, Dr Chris' passion for helping people achieve their optimum health is evident. Being a chiropractor allows him to look over the entire body of his patients through care of the spine.
Dr Vandeloo has completed further study in Dry Needling, Laser therapy, Scoliosis rehabilitation, Sports injury management, Sacro-occipital technique, Sports Chiropractic, orthotic prescription and chronic disease management.
Personal Highlights and Interests
In 2020 Dr Vandeloo Co- chaired the inaugural Law for Chiropractors Australia webinar series. He also writes articles for the Victorian Chiropractic Association Magazine on the topic of Best Practice.
Dr Vandeloo works privately with young Australian Olympic power lifters, Australian hockey players, Australian cricketers and Australian Rules Footballers.
Since 2014 Dr Chris has contracted to Crown towers and other major hotels to provide an opulent personalised in-house chiropractic service, booked through the private concierge.
Dr Vandeloo works with several local level sporting clubs, such as the Airport west football club, Essendon Doutta Stars football club and Glenroy Football Club assisting with injury management and injury prevention.
Dr Andrew Lawrence OAM


B.Pharmacy, Master Chiropractic (USA)
Dr Andrew Lawrence was a pharmacist before becoming a chiropractor. His brother was a chiropractor and he realising that he wanted a more fulfilling career, Dr. Andrew decided to look into chiropractic college. "I loved chiropractic from the first moment and have loved it ever since," explains Dr Andrew. The idea of sharing a health system based on the body's natural function with his community is what inspires him to practice chiropractic. Dr Andrew is a chiropractor with a special interest in family chiropractic and health promotion, and he makes it a personal goal to remind people that chiropractic has a role to play in their health care.
Read more about Dr Andrew Lawrence.
An Education in Chiropractic
Dr Andrew attended Palmer College of Chiropractic in Davenport, Iowa, in the U.S graduating in 1980. While there, he immersed himself in learning about the chiropractic philosophy. These all-encompassing principles view health care in a comprehensive way. Over his years in practice and through ongoing education programs, he has gained a deeper understanding of the mind body connection and the importance of an integrated approach to health. Although he believes that we need crisis and emergency care, he also feels that we need the health prevention and wellness care chiropractic brings. Dr Andrew has been a Director several times (and a previous President 5 times) on the Board of the Chiropractors Association of Australia.
Outside of the Practice
Married with four children, Dr Andrew loves the water and tinkering around with electronics in his spare time. He is also a passionate advocate for the environment.
Career highlights:
2021 recipient of the Order of Australia medal for his contribution to the chiropractic profession.
President of the Australian Chiropractors Association 2001 to 2005, 2015 to 2018.
2020 – Current World Federation of Chiropractic Board member.
Lecturer at RMIT university chiropractic program – technique, for 10 years.

Dr Emma Rutkis (Chiropractor for sports)

BApp Sci. BChiro Sci.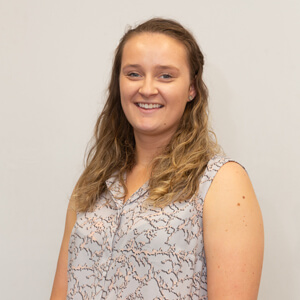 Emma graduated from Royal Melbourne Institute of Technologies with a Chiropractic double Bachelor after 5 years with a distinction average. Emma has a passion for sports and exercise and so has joined the Inline Health Chiropractic team as a sports chiropractor with a general focus on strengthening and rehabilitation. Emma is passionate about getting people well and keeping them well.
Emma grew up in Strathmore and attended the Lowther Hall Anglican ladies college in Essendon, Emma continues to coach and referee ladies netball in her spare time. Emma also continues to provide sports injury management and medical advice to local football teams and local personal training businesses. If she is not working at Inline Health Chiropractic in Essendon or Prahran, she is playing netball herself. You can book a one one rehabilitation session with Dr Rutkis, a spinal alignment or even a one on one Skype consultation on our online booking service.

Dr James Tran

B.H.Sc (Naturopathy), M App.Sc (Chin.Med), Grad Dip (Acupuncture)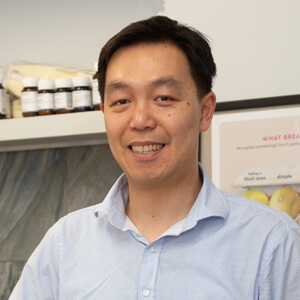 Acupuncturist, Naturopath and Traditional Chinese Medicine practitioner
Dr Tran began his health practitioner career as a trained Naturopath before furthering his training in Acupuncture and Chinese Herbal Medicine from RMIT. He also incorporates Tibetan medicine and dietary advice to help our patients promote a healthy body-mind balance. Some of the areas where Dr Tran focuses his training and skills are in the management of conditions like arthritis, chronic neck pain, migraines, menopause, fatigue, hay fever and fertility support.
Read more about Dr James Tran.
Professional Qualifications and Registrations
Master of Applied Science (Acupuncture) – RMIT
Master of Applied Science (Chinese Herbal Medicine) – RMIT
Bachelor of Health Science (Naturopathy) – ACNT & UNE
Graduate Diploma (Acupuncture) – RMIT
Advanced Diploma of Naturopathy – ACNT
Advanced Diploma of Western Herbal Medicine – ACNT
Registered Chinese medicine practitioner with the Chinese Medicine Board of Australia (CMBA)
Registered acupuncturist with the Chinese Medicine Board of Australia (CMBA)
Member of Australian Acupuncture & Chinese Medicine Association (AACMA)
Member of Australian Traditional Medicine Society (ATMS)
Registered practitioner with the Australian Health Practitioner Regulation Agency (AHPRA)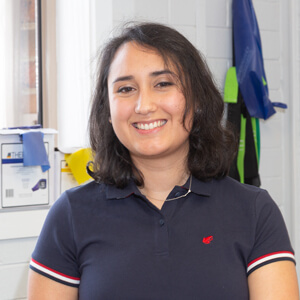 Ms Melanie Buker Lopez (Remedial Massage Therapist)
Ms Lopez graduated from her bachelor of physiotherapy at Universidad Andres Bello, Santiago, Chile in 2014. After relocating to Australia Ms Lopez has been working on her skills as a sports therapist and remedial massage therapist in several clinics across Melbourne. Ms Lopez is experienced at managing clients with sporting injuries, spinal injuries and various musculoskeletal disorders. Ms Lopez utilises lymphatic drainage techniques, trigger point therapy, deep tissue massage, cupping, and relaxation techniques. You can book your massage online. We offer 1 hour full body or 30 minute intense massage sessions with Ms Lopez.

Ms Carla Maturana (Remedial Massage Therapist)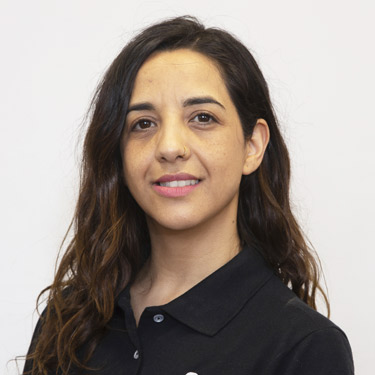 Carla started her career in massage in Santiago, Chile before relocating to Australia several years ago. Carla has a passion for Dance and has been a competitive dancer and dancing teacher for over 10 years. Carla understands the importance of keeping the body at its peek to enhance performance and improve overall health.
Carla graduated from the southern school of massage in Melbourne in 2017 before undertaking further study in myotherapy.
Carla specialises in pregnancy massage and sports massage. She offers reiki techniques, cupping, hot stone techniques, deep tissue massage, acupressure, and gentle relaxation massage.
Carla has previously worked at several large practices around Melbourne including Body in Balance Port Melbourne. In her spare time, you can find Carla teaching dance classes and keeping fit. Don't let her size fool you Carla can offer a very strong remedial therapy if required.

Ms Stacey Farrugia (Remedial Massage Therapist)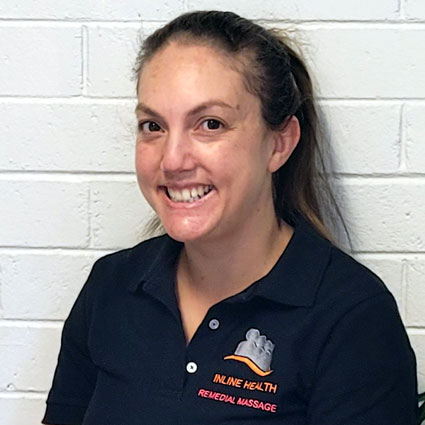 Ms Stacey Farrugia is a compassionate and hardworking individual that has achieved a cert 4 in remedial massage. Stacey loves her family and friends and enjoys a chat with her clients.
Stacey is a black belt in karate and believes in staying physical and mentally fit. Stacey understands the importance of keeping the body's overall health at its highest point.
Stacey has worked as a childcare worker for 15 years before making a bold career move and becoming a massage therapist.
Stacey uses hot stone massage, gentle relaxation massage and fluid movement techniques. She is an excellent provider of pregnancy massage and is suited to clients looking for a more gentle, soulful experience.


Ms Elizabeth Tobin (Exercise Physiologist)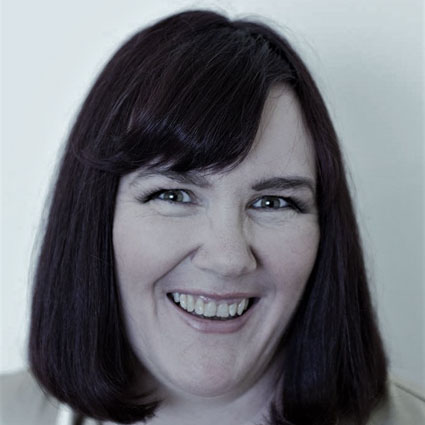 Elizabeth is a knowledgeable and empathic exercise physiologist. She comes from a background of myotherapy, and has the lived experience of having experienced chronic pain and taken action to recover from her injury. She is interested in the psychological impacts of illness or injury, pain management, and the risks associated with sedentary occupations. Elizabeth can work with you to formulate goals that are meaningful to you, and assist you in your recovery journey. Elizabeth is available for bookings via telehealth on our book online page. All TAC, Worksafe and Medicare provider services will be bulk billed. If you are paying for your services privately please use our stripe service to make payment before your visit.

Mrs Paula Spargo (Myotherapist)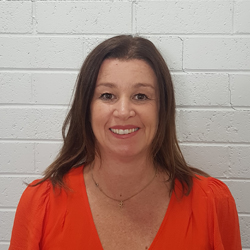 Paula Spargo is a Myotherapist who has worked in a variety of clinical settings both with Chiropractors and Physiotherapists. She has also been a part of the Myotherapy team at the Essendon Football Club. Paula has worked with pre and post natal mums, MND, Acquired Brain Injury. Paula's main passion as a therapist is to work with her clients to ascertain the cause of the pain and dysfunction and to educate as to the Why?
She uses many testing techniques on muscle, skeletal and neural responses to determine the best treatment to suit individual client's needs. She integrates Exercise Prescription and Rehabilitation to provide the client with the know how, and together create a self managed program that is practical to use along with ongoing support in the clinic. This assists
with improved posture, better sleep quality, injury prevention, better recovery, reduced pain and symptoms reoccurring for the long term. Paula is a keen Gym Bunny herself and has a love of sport and knows the importance of keeping herself fit and active and enabling her clients to do the same.

Dr Rebecca Riseley (Psychologist)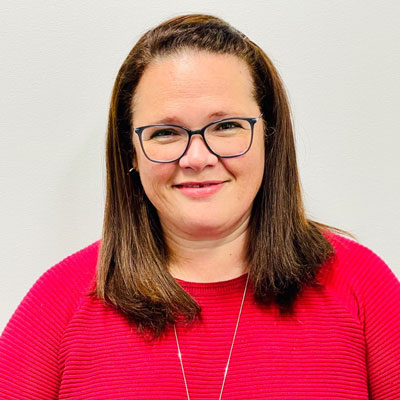 Dr Rebecca Riseley holds a Doctorate in Clinical Psychology. She has been employed within the mental health sector since 2002 and has expertise in assessing and treating clients from a systemic and developmental framework. She has worked within a variety of organisations including the The Alfred – Adult Psychiatric Service, Wyndamere Child and Family Services, Youth Justice, and the Austin Hospital Child and Adolescent Mental Health Service (CAMHS). In addition, Rebecca has worked successfully in private practice since 2010. In her role as a senior clinician at the Austin Hospital, she was responsible for the Triage, assessment and treatment of complex mental health issues, providing consultation to external government and community agencies, delivering in-service diagnostic training, and running group programs. She has also worked closely with schools, delivering training to staff in the detection of and response to mental health issues as well as assisting with support and case planning around individual children.
Read more about Dr Rebecca Riseley
In Private Practice Dr Riseley works with adults, children, adolescent and families. Rebecca has many years of experience in assessing and treating social, emotional and behavioural difficulties in children, adolescents and their families. She is experienced in diagnosing and treating a range of psychological issues and in creating strong working relationships with adults, children, parents, GP's and schools. She enjoys assisting people to develop effective and healthy coping strategies and provides families with easy-to-follow solutions for complex problems.
Dr Riseley has partnered with ADAVic to deliver workshops exploring anxiety, fears, treatments and barriers. In addition, Rebecca has provided training to community agencies regarding navigating the mental health system.
Rebecca also works with adjustment to parenting, supporting parents with early attachment and bonding, and is able to provide parents with education regarding infant mental health and development.
Rebecca can assist individuals experiencing:
Anxiety and phobias School readiness
Behavioural problems Sleep difficulties
Relationship counselling Parenting
Depression and mood disturbances School refusal
Anger management and emotion regulation Family transitions
Stress management Attachment difficulties
Intellectual assessment Pain management
Ms Carmen Spiteri (Reformer Pilates Instructor)
Carmen is a Reformer Pilates Instructor who loves teaching and helping her clients achieve things they thought they couldn't. She is passionate about empowering clients in their practice no matter what level. Carmen has been practicing Pilates for over 20 years. In 2020 she completed her Diploma of Clinical Pilates & Certificate IV in Pilates Matwork & Reformer

Our Chiropractic Assistants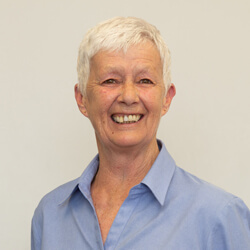 Ms Kerry Stacey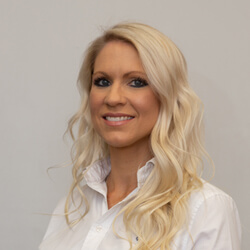 Mrs Abbey Vandeloo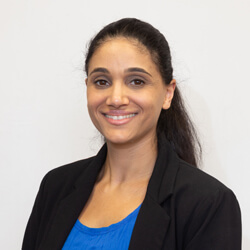 Ms Colette Raffoul
Ms Joanne Cronin
Experience a New Approach to Chiropractic and Health Care
Meet Dr Chris, Dr Tran, Dr Lawrence and the rest of our chiropractic team by contacting us today to book your first visit.

Meet Our Team | (03) 9379 5425