Dear Patients, Families & Friends,
As a member of your local community, we are deeply concerned about the health and wellbeing of our patients, families and our team here at Inline Health Chiropractic.
The coronavirus (COVID-19) presents a unique set of challenges for chiropractors and physical therapist providers and our community that must be addressed. We wanted to let you know that we will be taking additional safety precautions to help reduce the risk of transmission and ensure that our patients, families and our team remain safe.
It is business as usual and our rooms will remain open unless advised otherwise by the federal/state government or by a governing body.
We recognise that some of these precautions may be a temporary inconvenience, but please be assured that your health is our number one priority.
Changes that will be implemented in our office will be put into place immediately and will continue until April 19, 2020 unless modifications to this date are deemed necessary.
Important notices for Your Health and Benefit:
Patients will be asked to present for their appointments at their regularly scheduled time, not early. If a patient is early or late, please call us as soon as you can so we can advise what is best.
If you have travelled outside of the country recently or have been in contact with someone that has, we ask that you please reschedule your appointment.
If you or a family member has recently been sick with a fever, cough, shortness of breath, runny nose or sore throat we ask that you please reschedule your appointment.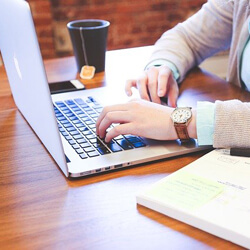 We are also offering Skype and telephone consultations to assist members of our community with their health concerns without the need to attend the practice.
Please call us to book your 20 minute Skype appointment at $48
*Currently no health rebates are available
We want to thank you for your understanding during this unprecedented time. Should you have any questions or concerns, please do not hesitate to call our friendly team on (03) 9379 5425 and we will be more than happy to discuss any questions further.